Your project is going well. Stuff is getting done. People are putting in superhuman efforts to overcome obstacles in a single bound.
 
At some point it occurs to you, "We should stop and smell the roses. Reflect on what's been accomplished. Have a party!"
 
It's common knowledge that feedback helps drive performance. Positive feedback can be particularly potent and what better way to give positive feedback than with a celebration?
 
But how do you do that when half – it not all – of your workforce is remote? What does a virtual party look like?
 
I reached out to my community and asked them for ideas which I compiled into this set of suggestions.
1. Consult your inner foodie.
I often ask people what they are looking forward to when they begin their day. "Lunch" gets a lot of votes! Taking a break to eat is a highlight for most of it, and so it deserves a special place in our party plan.
 
I do not recommend events centered on wine-tasting or alcohol. Or even meat (charcuterie is out!). And while it's now common to supply a food voucher for staff to order what they love is a common practice, what if the assignment was to send your favorite vegan meal to an assigned colleague? Or favorite dessert along with preferred beverage? With a bit of pre-work to work around allergies, the results would be interesting!
 
Make sure you make eating on camera OK for this context or people will disappear to munch.
2. Gamify it!
I've run find-a-words and 'spot the difference' with Zoom's annotate function. Chat can be used for lots of games where you need fast responses. Virtual whiteboards become canvases for 'community art'. Mentimeter.com provides a popular tool for trivia and scoreboards.
 
There are no limits here! Any game can be digitized in some way. Well, maybe not Twister.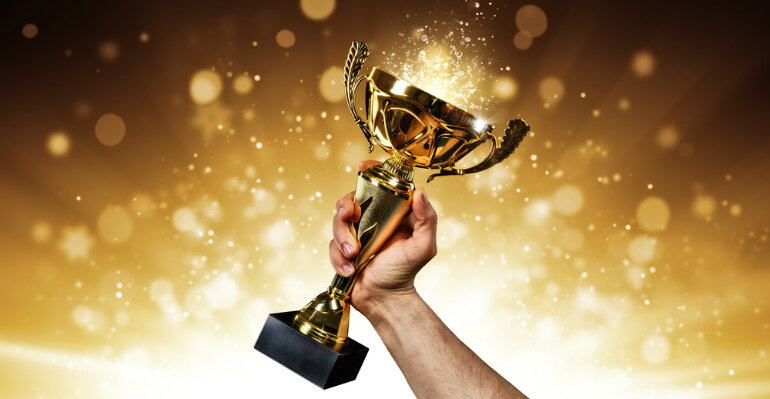 3. And the Grammy goes to…
Joyce Kristjansson, Executive Director of Care at Salvation Army Golden West Centennial Lodge said, "I work in long term care, so most of our work is physical, but distanced. We are all masked at all times, so our usual "treats" don't work now. Instead, we have more discussion about what people have done and why they are being celebrated."

Hand out some awards from the obvious to the obscure:
Hardest working teams
Notable achievements
Best virtual background
Most times talking while still on mute
Best use of gifs, stickers
Worst jokes (I have won this one!)
Best mug
Funniest meeting intrusion
Awesome acts of care
Razvan Ungureanu – one of my longest-running subscribers! – shared, "Where I work, there is a program called the IT Challenge Coin. Each year a limited number of these physical coins can be won by individuals who were successful in different areas/projects. Leadership announces the winners at a town hall. It's nice to get something physical when everything is remote. In addition, anyone can submit design ideas for the coin itself, and a winner is chosen whose design is then used for that year's coins."

How about a badge of honour? Jody Bolhuis is the Quality & Organizational Effectiveness Manager at W.K. Kellogg Foundation. She posted, "We have an online recognition program we call "badging". You can badge any employee for any number of things – helping on a project, providing great customer service, modeling one of our core values, etc. When you badge an employee, you share a few thoughts (think… a long tweet) about how they added value to your work.

"The employee and their supervisor get a copy of the badge (you can see people's badge collection on our intranet) and the employee is automatically entered into a drawing for a monthly financial reward. As a project leader on cross-functional teams, I think badging is a great way for people to be recognized, and ensure their direct supervisor is informed of the employee's value as well."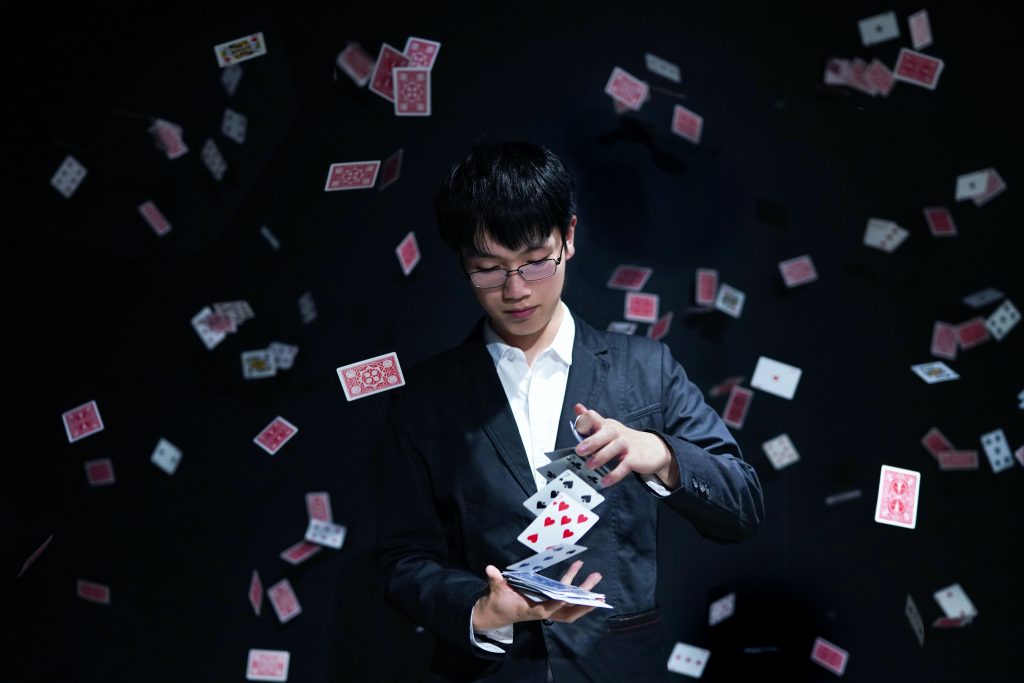 4. Invite a special guest
Abracadabra! At a recent client celebration, a magician took the stage and delivered a fantastic set of tricks with audience engagement! What will resonate with your team? Comedians, local celebrities, musicians, dance instructors…if it can be staged, it can be virtual!
 
Perhaps a bit of Zoom choreography is just what your team needs for a break and a laugh.
5. Make it personal
Awards and coins are nice, but you can take it one step further. A sense of community is important. We need to connect personally.
 
Bolhuis says, "We regularly have all-staff meetings on Zoom, and encourage staff to be on-camera during them to reinforce our collective community culture. From time to time we send fun packages to our staff prior to these events which also reinforces our sense of community. In one staff meeting, the sidebar banter about the delicious caramel corn we received was seriously out of control!"
 
Kristjansson adds, "We are writing thank you notes, and we have a "Busy Bee" Board, where staff can post notes about other people and the things they have done to help others."
 
Whether during or after the event, there is something particularly special about a hand-written note placed on a desk or mailed home to be shared with the entire family.
 
Distance doesn't need to be a barrier. There are many ways to say "We made it!"