You need a well-developed strategy to provide employees with a clear target for their efforts. Something that inspires both the leadership team and the staff that follows them. A strong strategy makes decision-making simple.
I will help you develop or refresh your strategy using a proven structure that considers opportunities emerging from the past, present, and future, tapping into the trends and disruptions all around us that can derail or catalyze your direction.
How we work together: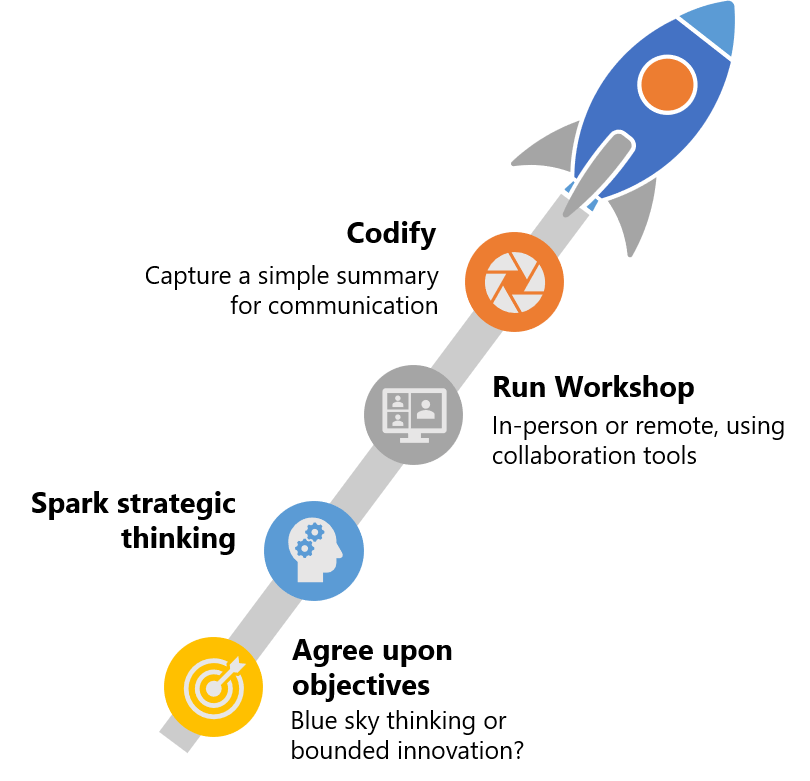 Need a socially-distant session? No problem. I've been running online workshops using digital tools that promote efficient and equitable participation.
We can begin with a short conversation to determine what you need and how I can assist you.