Today I visited India, Australia, and Korea! Well, not literally, but I had people from all three countries on a video call as I facilitated a session of a client's onboarding program. I asked how it was going so far:

"It's great to see how this company gets people started right. That didn't happen at my previous employers."

Hmmmm. Her previous onboarding experiences left an impression that has lasted for years. A negative impression.

One of my first consulting gigs was to help redesign IBM's onboarding process. We transitioned from a boring one-hour HR presentation on benefits to a two-week interactive skill-building extravaganza. We received rave reviews and people came away ready for action!

Of course, that was when we were still flying people into head office. Many organizations are now running remote onboarding. Does it still have the same impact?

In a recent study of hybrid culture, Gartner found that emotional rather than physical proximity has the most impact on a feeling of connectedness to the organization: employees care about the success of the company.

Connection is closely related to engagement and performance. It's also tied to loyalty. Check out the findings:
73% are willing to repeat their hiring decision
79% see themselves having a long career at the organization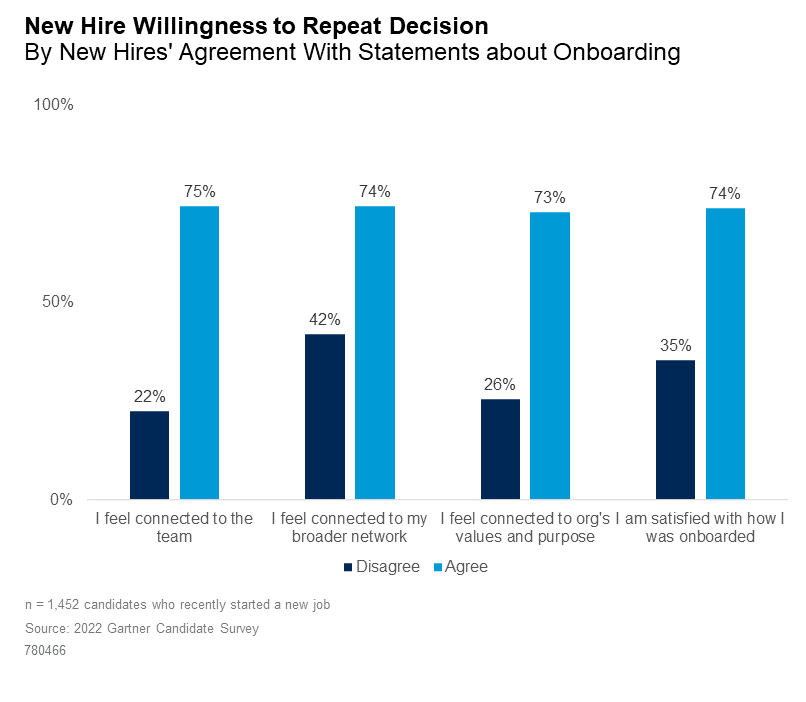 This connection effect persists regardless of the mode of their onboarding (in-person, virtual, hybrid):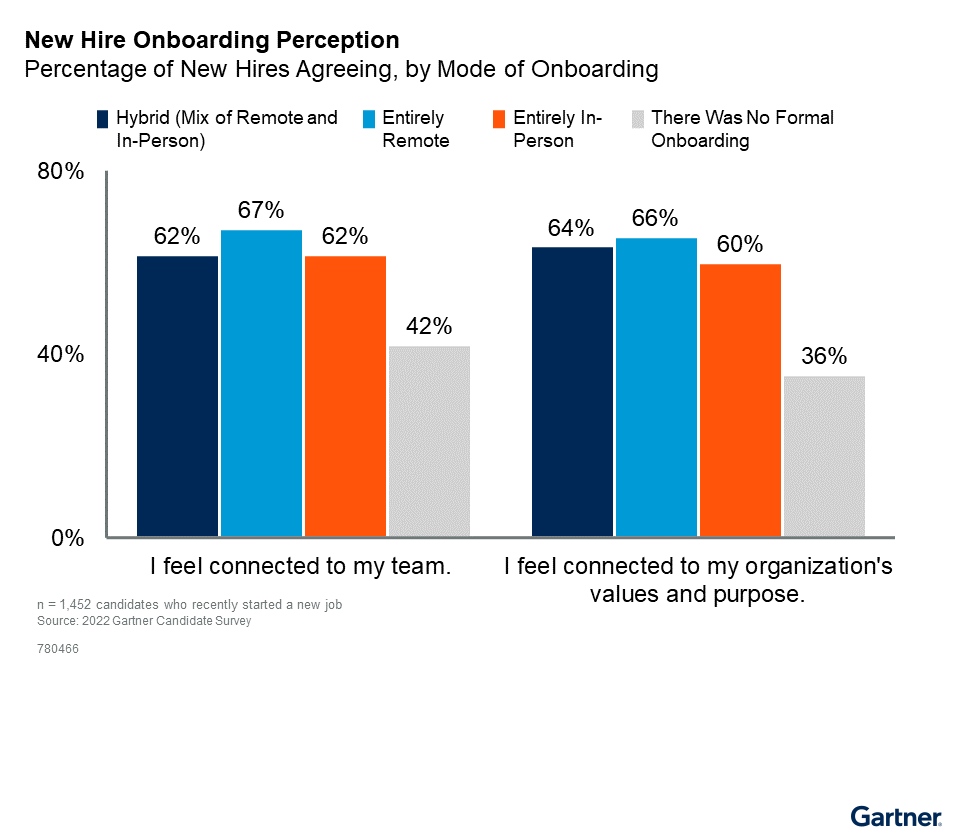 …and how do you think that affects their desire to support organizational change?

People are social. They are hungry for connection in a very cold and isolated world. We don't have to make best friends at work but we do need to express care for our fellow employees. Emotional (if not physical) proximity is a recipe for engagement that begins with you and me.

What is your onboarding program doing for a sense of connection?
Thoughtfully yours,
Jeff Skipper