Recently I was in Hawaii to gather with peers from around the world to focus on entrepreneurship. Our group meets regularly via Zoom, and we get together once a year with an expert to focus on bigger issues. Covid made that impossible for two years.
One could ask, why meet in person when you are already used to working remotely? It's a good question. I resist face-to-face meetings when I don't see the value.
But a funny thing happened that caused me to rethink the value of physical presence.
Upon arrival in Kauai, I slapped on some sunscreen and reached out to a few of my peers to see what they were up to. Paula said, "I'm just down the beach! Come meet me."
I hopped on a bike from the hotel and after ten minutes of glorious cycling along the coast, I found her under a shady tree. I plunked down and we started talking…and talking and talking. Business and personal topics woven together seamlessly. I grabbed a meal from a food truck then we talked some more.
How can there be so much to discuss when we meet virtually twice a month all year? As my friend Steve put it, "Zoom is two-dimensional. We are three-dimensional."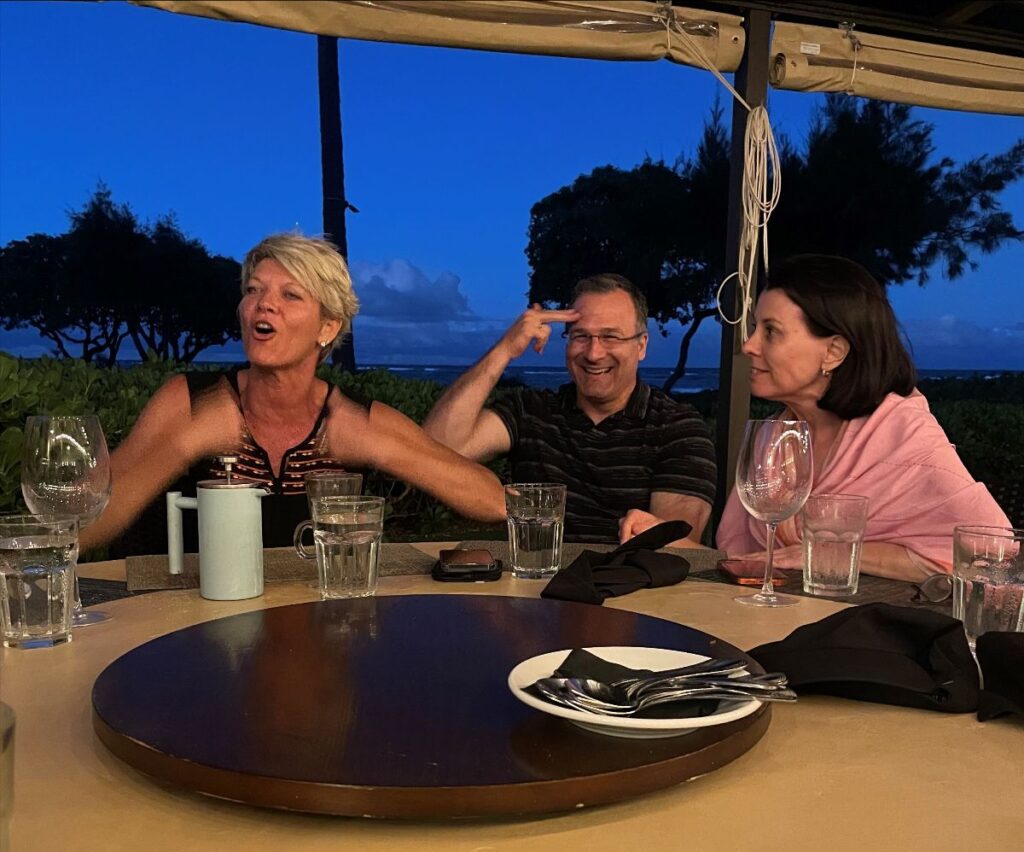 He's right. There is a dimension missing from virtual meetings, no matter how good you are at communicating. It's "intimacy." Intimacy in a relationship is a feeling of being close, emotionally connected, and supported. It means being able to share a whole range of thoughts, feelings, and experiences that we have as human beings.
Just look at the picture. Those are not your typical zoom faces!
The best conversations often happen outside of formal meetings: at the coffee shop, or over a meal. Something about being together creates trust. When I can look you in the eye and feel the sincerity, safe zones are created, and open conversation ensues.
It's hard to create that at a distance.
Remote may be efficient, but it lacks a bit of what we need as humans, and what we need to perform at our highest levels. When's your next office party?
Thoughtfully yours,
Jeff Skipper