Avoid Obsolescence: Plan your next brain upgrade!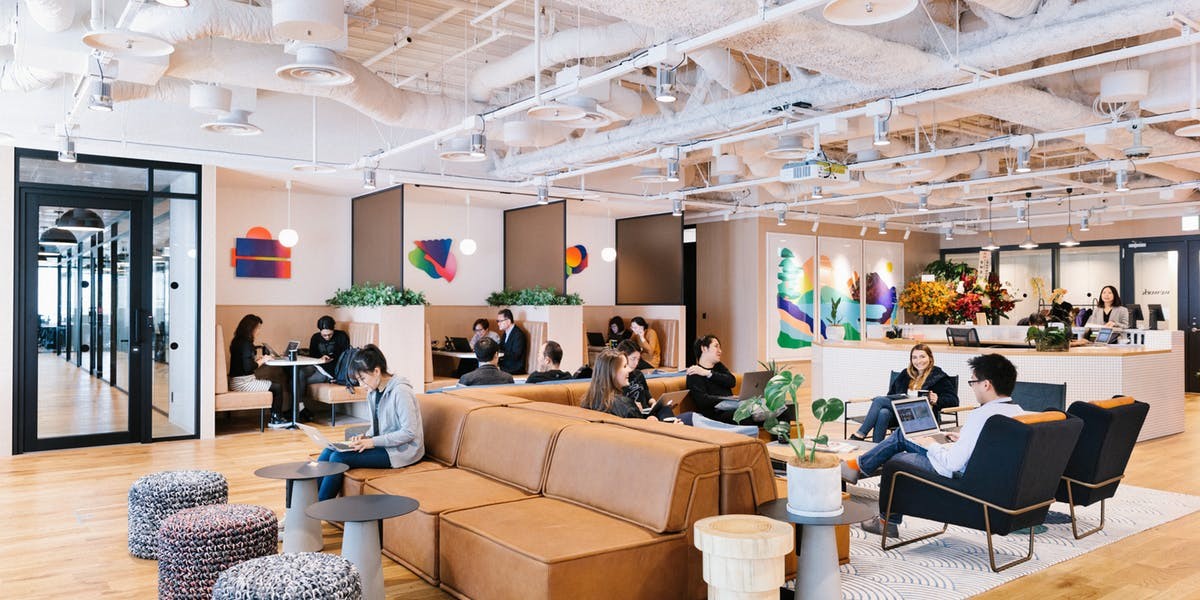 When I finished my last degree, I decided my brain was big enough.
The Master's program for Organizational Psychology featured a large volume of dense reading in addition to lengthy lectures which distilled decades of knowledge into a firehose. I loved those days, devouring the writings of great thinkers like Argyris, Beckhard and Bennis who successfully applied theory to business for dramatic results.
I grew at an incredible speed and completed my degree ready to help organizations go farther, faster. I wanted to act!
But I made a mistake. I assumed that I had finished learning and could focus completely on working. For years I did little to enhance my knowledge. Experience was the thing! Books were a distraction from success. Courses offered by my company, IBM, were good, but I felt I was only getting 'one side of the story.'
I started getting 'itchy' for something new. I began attending courses and conferences on topics I was curious about (I'm certified in Critical Incident Stress Debriefing and can do passable HTML coding but you should not hire me to fix up your website). In the last two years I've spent more time taking education than in the last ten. I read more news on a daily basis than ever before, digging into interesting ideas and experiences. While in Australia I booked time with the hotel manager to learn more about the hospitality business. It was fascinating to learn about the issues with remote-controlled toilets!
The result? I FEEL SMARTER! I can tackle both sides of conversational hot potatoes and new ideas arise spontaneously, like this visual: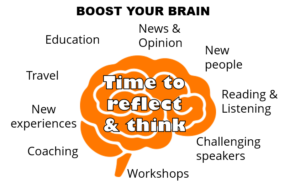 It's common practice in tough times to cancel all external training. No conferences! No memberships or subscriptions. And when we are successful, many feel there is no time to take educations. If we stop to take in new knowledge, we risk getting behind.
Success is fleeting. Leaders are knocked out by new ideas they didn't see coming. Start-ups mash ideas from across industries. Standing still is not an option.
When leaders become insular, leaders stagnate. You can't innovate without infusions of knowledge and alternate perspectives.
Changing Your Mind
When was the last time you gave your brain an upgrade? If you spent less than two days this year on learning, your starving your grey matter.
Your challenge: Spend as much time selecting the ways you will learn in 2019 as you do planning your vacation time. Don't get fixated on taking courses; not all learning should be formal:
Get interactive: Sign up for a workshop.
Indulge in new content: Sign up for a magazine in another domain your curious about.
Read without words: Take an audiobook on the road or to the gym.
Add a second brain: Hire a business expert with broad experience who can compress your learning time with ideas and distilled content tailored for you.
Looking back on 2018, how innovative were you? Maybe it's time for an upgrade. Good learning investments always pay back.
Thoughtfully yours,
Jeff Skipper
Please follow and like us: