VISION: Driving dedication while avoiding WeWork's Disaster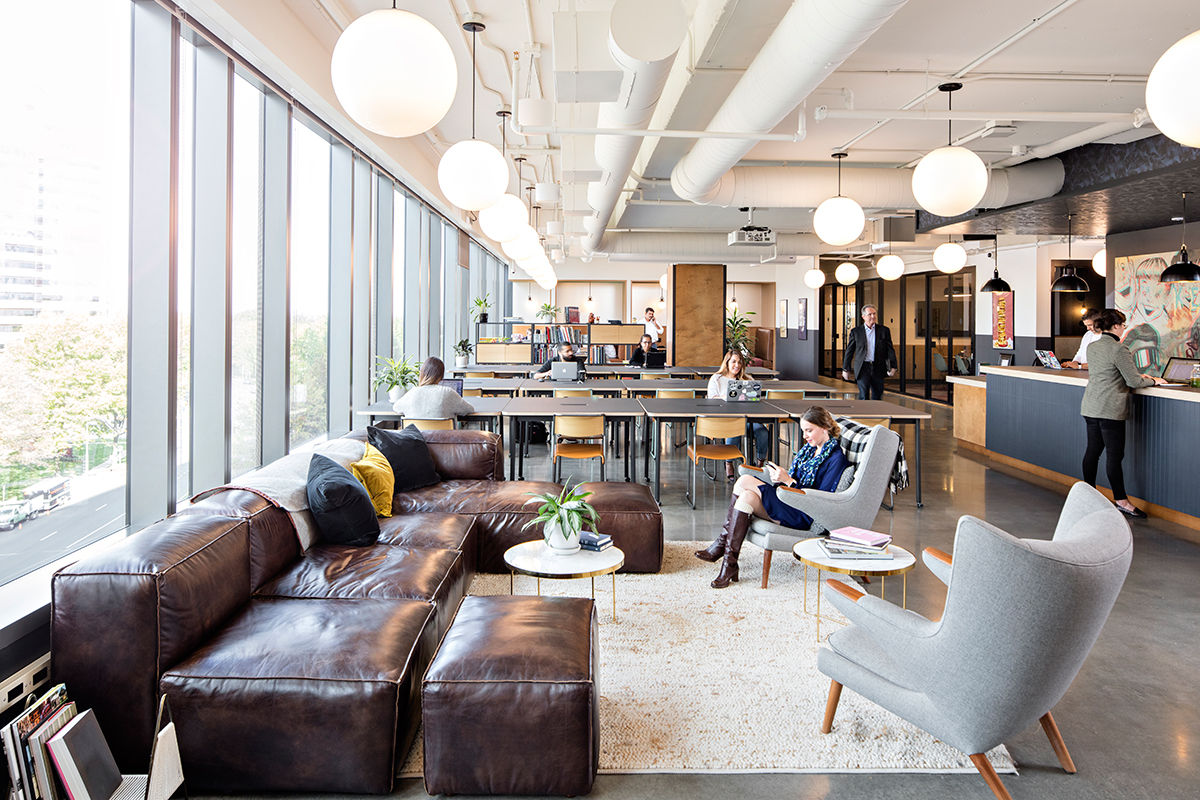 While in Australia I visited a WeWork location to meet a client. It was more than beautiful – you really felt like a pat of something very 'on trend' in the open workspace, with room for private meetings and a schedule for the barber's visit posted next to the coffee bar.
Founder Adam Neumann was able to attract billions in investment before being forced to step down this year. How? Mr. Neumann was a visionary, able to portray his dream for a company that was more than a company. Mission statement? Check. Storyline? A powerhouse:
"When we started WeWork in 2010, we wanted to build more than beautiful, shared office spaces. We wanted to build a community. A place you join as an individual, 'me', but where you become part of a greater 'we'. A place where we're redefining success measured by personal fulfillment, not just the bottom line. Community is our catalyst."
Employees were drawn to work for a movement that presented great hope for success and a sense of belonging. Even Washington was drawn in: The White House tapped Mr. Neumann's input for an Israeli-Palestinian peace strategy.
But vision must morph into reality. The IPO was called off as WeWork posted billions in losses and investors questions the validity of its goals. Evidence mounted that execution was disconnected from sound strategy. Investment in non-core businesses (schools, apartments) split focus and failed to generate sufficient returns. Employees feared bringing bad news to leadership.
To begin a turnaround, WeWork will slash its workforce. Morale WILL take a hit. Trust is already bottoming out.
While memos to employees explain the necessity of cuts, I wonder if there is any admission of guilt. Platitudes such as, "These actions will make us stronger and better able to generate even more opportunities," ring hollow when employees reflect on the billions of dollars flushed down the drain while hundreds of their colleagues are walked out the door.
Leaders need to acknowledge that employees are paying the price for bad decisions at the top. Otherwise, why trust them in the future if there is no evidence of learning from mistakes?
To back the point, employees formed the WeWorkers Coalition and sent a letter to management stating they "don't want to be defined by the scandals, the corruption and the greed exhibited by the company's leadership."
LESSONS FOR US ALL
Stories work. People buy into causes. We want to be part of something bigger than ourselves. We want purpose. Great leaders wrap hope for the future into their narratives (how to do it).
Vision must connect to sound strategy. We don't do change for the sake of it. Vision and narrative must connect to a strategy that drives business success. That means reviewing core and emerging competencies and constantly seeking competitive differentiation. Stories must be feasible as well as fantastical.
Building buy-in is an individual exercise. Even good stories draw skeptics. Platitude-laden memos won't pull these people in. Leaders must get out of their offices into the midst of their people to listen and to act.
Yes, tell the story. Then, walk the path with your team.
Please follow and like us: