When Dividing Your Attention Matters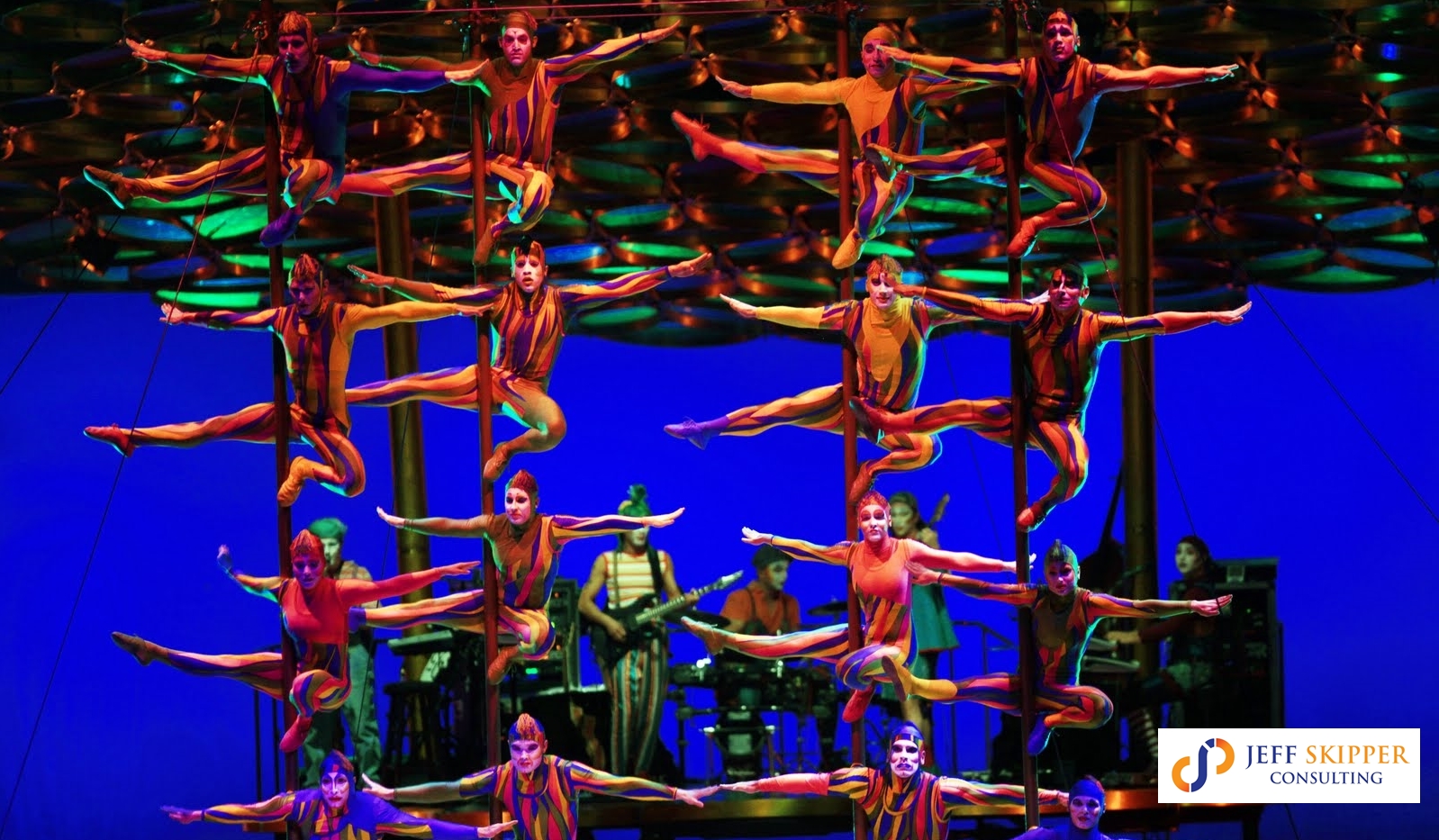 I hate Cirque du Soleil shows…almost as much as I love them. It's not uncommon for me to leave a show feeling both exhilarated and frustrated. If you've seen one, you'll understand what I mean when I say there's too much going on to take it all in!
While you commonly have a main act that absorbs your attention, there are other 'mini-performances' occuring in the background. And then there's the stage moves going on which involve unbelievable feats of engineering (check out 'O').
Leaders have the same challenge. At every meeting they have to pay attention to several levels of activity:
The words being exchanged. What are people saying?
The meaning behind the words. Is there honesty in the room? Is there subtle meaning layered in behind what we hear? Are people being true to their real intentions?
The machinations of the groups and connections they represent. Points of view are a culmination of many influences, conversations and activities happening 'behind the scenes'. It's sometimes necessary to trace ideas back to their origin to truly understand them.
In your next meeting, split your attention. Watch for 'the cues that give you clues'. As a leader, you want to draw the most important intentions to the surface, whether spoken, implied or silent.
Leadership is not just about finding your own voice, it's about helping your team find theirs.
Thoughtfully Yours,
Jeff
As a certified Thoughtfully Ruthless consultant, my mission is to propel you and your company to Peak Performance. Start now!
Please follow and like us: