Writing a fab presentation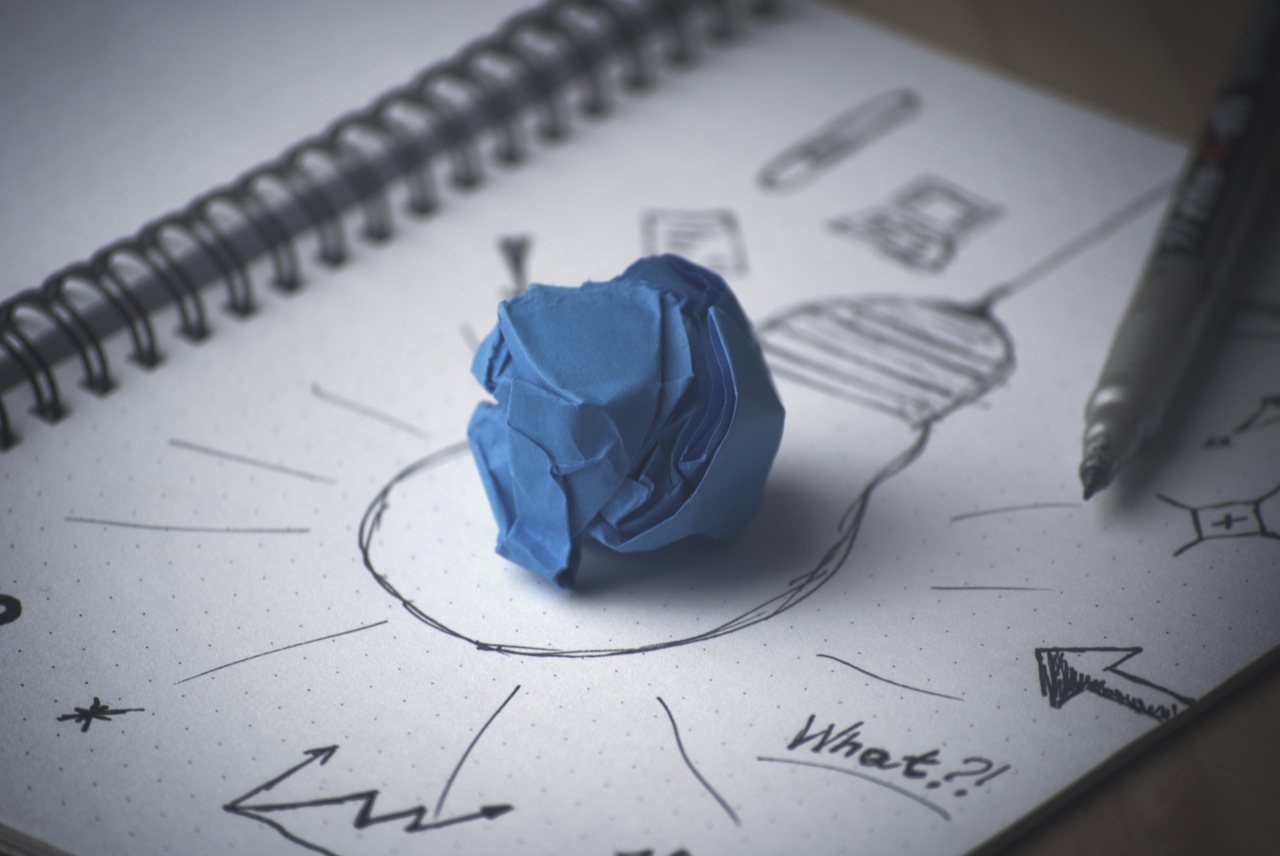 I've had many great opportunities to deliver presentations over the course of my experience. From IBM to PSAC, I've enjoyed the eager attention of many people who want to learn. But there's always a challenge in producing each one, to keep them fresh and interesting.
Tomorrow I'm delivering a brand new speech entitled "Putting the 'I' in team". I've loved the concept from the start (organization tend to treat team members with a broad brush without leverage the potential of what each individual uniquely brings), but turning concept into nearly 60 minutes of material is a tall order. Thank goodness I've adopted new behaviors this year. The key is to be very well read. I remember one of my first supervisors telling me "leaders are readers". I didn't understand it at the time, but it struck me as important. Now I get it. I've hungered to get back into reading books that had depth, and with the help of a mentor, reoriented my time allocation to ensure it happened. Regularly!
Currently I have about 10 books in various stages of progress, and I'm gathering insights from all of them. Having a regular infusion of fresh thinking enables the brain to be innovative, connecting pieces in new insightful ways. It's been interesting to combine curent readings with information that has stuck with me for a long, long time. This presentation includes research I first uncovered in my Bachelor's program, circa 1991.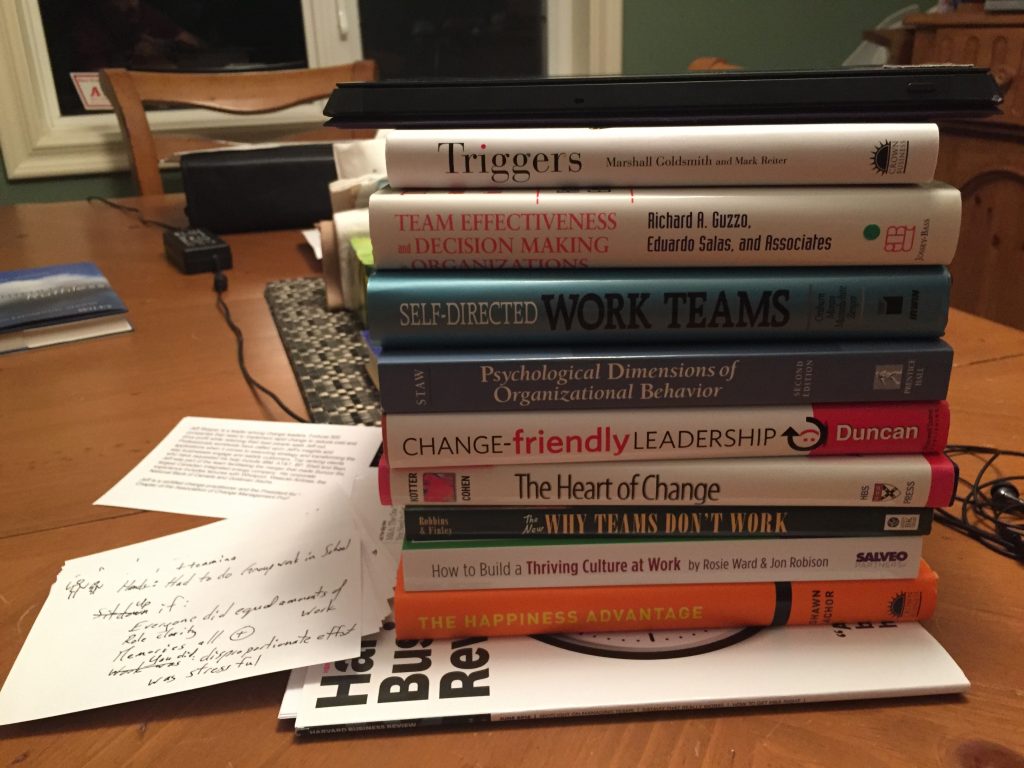 Tying it all together has been a time-consuming, but infinitely pleasurable experience. I had the joy of rediscovering important research and blending it with today's learnings. The June edition of Harvard Business Review had an entire segment on teamwork. Just in time! It was interesting to see how the thinking around teams has evolved over time as we add elements of diversity and remote work into the mix.
But most interesting to me was a new way of constructing the talk. I began with bullets in MSWord, but there was no flow, and I wanted to avoid heavy reliance on PowerPoint. in fact my goal was to stick close to ZERO percent text on my slides. So, I returned to good old cue cards, quickly writing ideas, concepts, and research nuggets onto individual cards that i could easily rearrange like Lego bricks. Through the entire process I had close to 50 cards which i could 'test' in batches, then refine and shuffle as needed. A very flexible process that I picked up from another speaker who used it to promote innovation work.
I'll let you know how it goes, but I'm feeling confident that the outcome will be excellent. Shawn Achor says my positive mindset will enhance my performance 😉
Please follow and like us: